Welcome to the March
Close to My Heart Joyful Stars Blog Hop.
Have some fun hopping between the blogs of this group of talented Close to My Heart consultants, and me, where we share creative projects using CTMH products.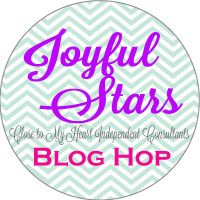 My blog hop contribution this month is a pocket get well card.
This card features the CTMH Get Better Sentiments Stamp Set (B1543); the Some Kind of Wonderful Paper Pack (X7217B); Art Philosophy Cricut cuts; Black and Gold Ribbon (Z3197) and retired glitter dots.
The hop is circular. So if you are just starting here, simply continue hopping until you find your way back, making the full circle. If you get lost, the complete list of participants is on Joyce's blog.
Thanks for hopping by.